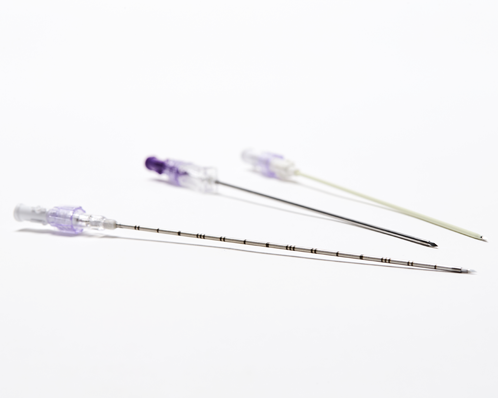 Catheter, General Purpose.
3S-Trocar Set from Dukwoo Medical is a set of single use sterile radiopaque devices (metal, catheter and needle/trocar) intended to be used for image-guided (using live x-ray), single-puncture, percutaneous access to facilitate an interventional radiology disc decompression procedure.
– Part used: Backbone, cervical vertebral or shoulder, leg joint of the patients.
Needle Tip : Tri facet Trocar or Blunt Tip
Specification
Size
Length
Remarks
6Fr
150㎜
Outer Tube : ETFE
80㎜
Outer Tube : ETFE
14G
80㎜
Outer Tube : SUS
150㎜
Outer Tube : SUS
16G
80㎜
Outer Tube : SUS
150㎜
Outer Tube : SUS